Unseen Fire II
$

50.00
Sold out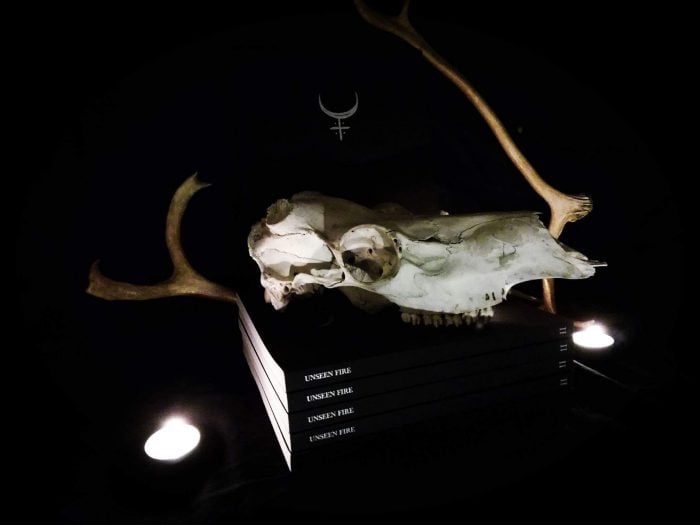 UNSEEN FIRE is the annual publication of the Star of Azazel. This book-like publication contains a collection of articles by members of the brotherhood with effective illustration. Writings on the second Unseen Fire intertwine under the theme of the elemental world; in particular on plants, animals and the element earth.
.
Articles included:
.
Frater Jiva: Askr and Embla as Öndvegissúlur: Forging the New Human
Frater Obnoxion: Leviticus and Beyond: Philosophising by Sacrificing
Soror Heith: On the Red Aspect & Gardening
Soror Vanadís: Feminine Creation Myths in Finnish Mythology
Frater Obnoxion: Hounds of Melancholy
Frater Kenazis: Sacred Plants: Amanita Muscaria
Frater Sebomai: The Prophet and the Ass: The Story of Balaam's Talking Donkey and its Mystical Significance
Soror Heith: The Magical Qualities, Religious Use and Role of the Alder Tree Among the Finno-Ugric Peoples
Frater Nefastos: Our Relation to the Animal Kingdom and Vegetarianism
.
Limited edition of 250 copies. 157 pages, thick black covers with a silver foil sigil on the front. Fully illustrated.
.
*Photos and write-up used with permission from Viides Askel. Protogonos Distribution works within the North American sphere. Customers residing in the rest of the world are encouraged to order through Viides Askel.